There's been a huge of amount of great content this week in the Domino 12 release. Today's "Domino Dozen" falls into the category of "Gamechanger".
If you haven't watched it get over here and do (and then come back to the blog!)
Today we saw Barry Rosen And Rash Doromal deliver demos on what Open Mail will Look like.
We saw demos of Outlook connecting to Domino directly over EWS.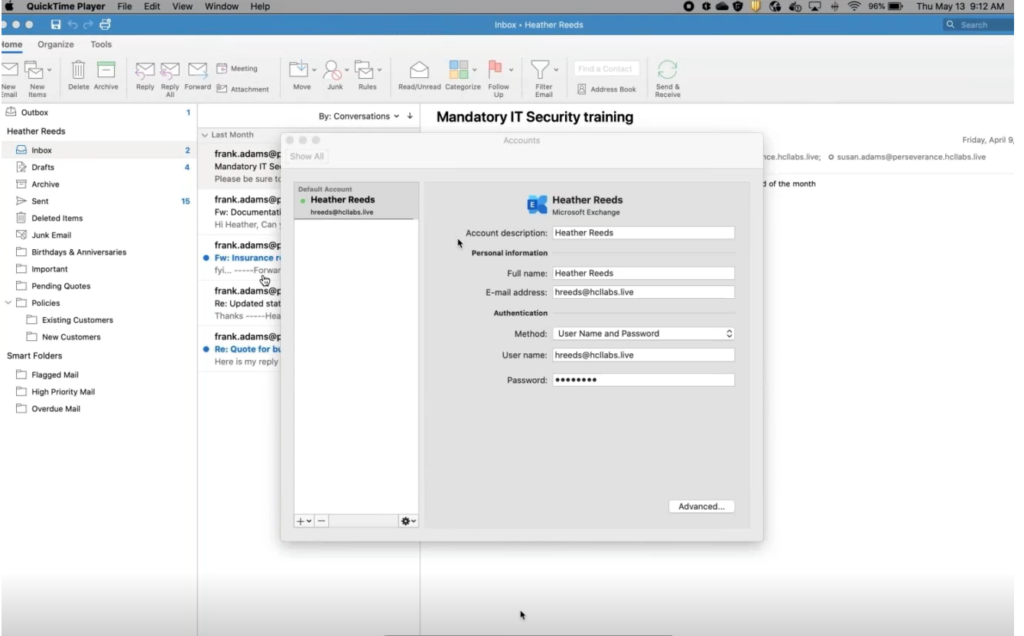 We saw similar in Apple Mail with the client connecting directly to Domino over EWS and IMAP.
Similarly we saw potentially even more exciting developments on JMAP and connections from an Android client.
We saw connections effectively clientless connections to Domino mail via REST API and Swagger and Postman.
We saw plans for delivering DMARC and DKIM natively. We saw a future PWA client.
We've heard about Open Mail for quite a while but it seems eminent now. This is a step several steps ahead of anything being offered today. You can get the SECURITY of Domino with the Mail client of your choice.
The latest we've heard is that the REST APIs are prerequisites planned for version 12.0.1, and Open Client will likely be the next release after (caveat is that this is all planned for now, and subject to change).
Lastly I'd plug checking out all the rest of the Domino Dozen sessions. Starting with tomorrow (Thursday's) session on Security, which is sure to be a doozy.
Cormac McCarthy – Domino People Ltd